Selected Listening:
From 2nd Partita for Solo Violin– recipient of a Berklee Faculty Recording Grant; recorded by the composer (Francine Trester, violin) August, 2017

i. Final as First

Walkers with the Dawn– commissioned by the Rivers School, a setting of poetry by Langston Hughes; for baritone solo, chorus, and orchestra; premiered at Jordan Hall, New England Conservatory with Robert Honeysucker, soloist; May 14, 2017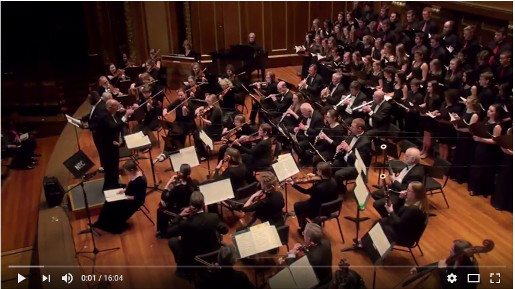 From Nahant Calling (words and music by the composer) – commissioned by the Nahant Music Festival and recipient of a Nahant Cultural Council Grant; premiered June 3, 2017 with NMF Artistic Director Donald Wilkinson, baritone, Peggy Pearson, oboe, Martha Moore, harp, Timothy Steele, pinao and the vocal apprentices of the 2017 Festival.

Legend of Swallows Cave (excerpt)


At the River– Commissioned and premiered by the Boston Landmarks Orchestra; Jayne West soprano soloist (2015)

From the song cycle Domestic Affairs– Song cycle of original words and music; recipient of a Massachusetts Cultural Council Grant; written for contralto Elizabeth Anker, pianist John McDonald and violist Scott Woolweaver; performances in Newton, Weston, and Shirley MA, and at Berklee College of Music (2008)
Restoration

From 5 Summer Haiku– For narrator, violin, clarinet, and piano; original words and music; premiered by Kathryn Wright (narrator), Francine Trester (violin), Peter Cokkinias (clarinet), and Louis Stewart (piano); performances at Longy School of Music, Boston Conservatory and Berklee College of Music (2004)
From Patricia's Aria– Commissioned by John Holt, trumpet faculty at the University of North Texas; recorded with Natalia Bolshakova, piano, on Crystal Records; numerous radio broadcasts (2004)
From First Rain of Spring– Commissioned by the Yale Camerata; performed at Yale University, September 2003

From Red Sox Blue Sax– Funded by the

Fromm

Music Foundation at
Harvard
University
; written for and premiered by the

Radnofsky

Saxophone Quartet; performances at
Bowdoin
College
,
Eastern
Nazarene
College
, and First and
Second
Church
,
Boston
(2005

)


Three Dances for Violin and Piano
– Premiered by Francine

Trester

(violin) and Eric Sawyer (pianist) as part of a Composers in Red Sneakers concert (

Pickman

Hall,

Longy

School of Music, 2005)
in the field … under the stars

---
Return to the home page.